27th April, World Design Day (WDD) is an opportunity to recognise design and its capacity for change in the world. The goal of WDD is to challenge designers to reflect deeply on the well-being of people within their local environments, and to find innovative solutions to local needs by using design as a vehicle to honor diversity, transcend borders, and improve quality of life.
The Association of Designers of India (ADI) is committed to promoting best practices in the profession of design in India by strengthening and promoting the capabilities of the Indian design profession, as well as amplifying and presenting a unified voice to influence public policy, shape the industry and benefit the people at large. The ADI Pune Chapter has always been in the forefront of promoting and showcasing good design practices. Over the past few years, we have organized many events like the Pune Design Festival, the World Industrial Design Day, Series on Design Masters, GenerationD and more, which have been great platforms of learning, sharing diverse ideas and stories, recognising the impact of design and helping the design community network, be inspired and make new connections across the borders.
April 27th, 2015 is being celebrated as the World Design Day. We at the ADI Pune Chapter take great pleasure in inviting you all to celebrate this day with us.
To mark this very important day we have with us a very senior and celebrated designer Ravi Deshpande, who will be sharing his fantastic journey of a design practice spanning nearly three decades. He will be joined by the young talented designer Upasana Nattoji who has an extremely interesting portfolio as a designer, filmmaker and animator.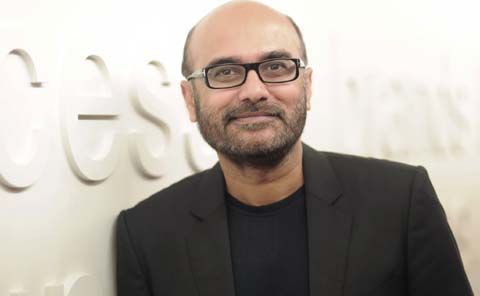 Ravi Deshpande is one of the most prominent creative leaders in the Indian and Global advertising world.
As Chairman and Chief Creative Officer he was at the helm of Contract India between 2005 to June 2013.
He has led the agency to win over 600 creative awards. Under his creative leadership, Contract went on to win Agency of the year at the Advertising & Marketing national awards four times and Agency of the Year in Ad Club Bombay, in 1999. This resulted in Contract being the best creative force in the country. He has been honoured as Creative Professional of the Year, twice as Art Director of The Year. And for 'Outstanding Contribution to the Advertising Industry in India'.
He has been on the jury of international awards such as Cannes, D&AD, The One Show, Adfest, Dubai Lynx, Spikes Asia, The Cup and Clio. He has crafted a theory "Grow Young" based on the belief that un-boxed ideas reverse the ageing process of brands making them younger and more desirable. He co-founded Ecole Intuit Lab in India, a school of graphic design and visual communication from Paris, France. He has been honoured as one of six living advertising legends in the last fifty years, in India.
He recently launched Whyness - an integrated communications agency for the new world. Whyness is created with strategic alliance with Findability Sciences from Boston ( Big data tech company ) and with Seenk from Paris ( Branding and Design company ) This new company will address brand challenges with solutions that combine human insights, creativity, design and technology.
Upasana Nattoji is a designer, filmmaker, and animator based in Mumbai. She studied design, film and animation at the National Institute of Design in Ahmedabad.
In 2000, she started travelling the world with her student short films which were selected in multiple international film festivals. Early exposure to parallel worlds of design and film which fuelled the need for constant reinvention within her work. Her recent work is title design for the popular hindi film Detective Byomkesh Bakshi
She began her professional career in Channel V, then she moved to Dubai and worked in Ten Sports followed by a position as Senior producer in Dubai One. After working in television for about 8 years she moved back to India to widen her spectrum of work. Along with her ongoing animation work, she started working on commercials with Blink Pictures. In the interim she worked on a UTV Spotboy feature film, Aagey se Right, in multiple capacities - Directors assistant, Screenplay editor and Title Designer.
The titles of Aagey Se Right were a finalist in the 2012 SXSW Excellence in Title Design competition. Film titles and design have been a passion, which she hopes can become a specialisation in India soon.
Upasana founded Switch! a design and animation studio, where she creates short films, design and animation, main titles and commercials. Currently she is working on feature titles, show packaging, brand films while exploring content for children. The broad spectrum of her projects and the possibilities of new collaborations is what excites her.