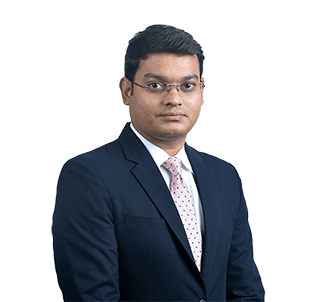 Sanjay Khan Nagra
Tech M&A / VC / Corporate Partner, Khaitan & Co
Sanjay Khan Nagra is a Partner in the Corporate and Commercial Practice Group in the Bengaluru office. He specialises in private equity and venture capital investments and private and public M&A. In addition to traditional businesses such as manufacturing and logistics, Sanjay takes keen interest in Ecommerce, consumer internet, and other intersections of law and technology, and frequently advises companies, entrepreneurs, and investors in these areas.
Apart from transactional work, as part of the think-tank – iSPIRT, Sanjay closely works with entrepreneurs and governmental agencies such as the RBI, the SEBI, the Prime Minister's Office, etc to bring about various impactful policy changes (such changes include general permission for deferred consideration and indemnity payments for foreign direct investment transactions and special status and benefits for startups).
RSG India Report 2017 named Sanjay as a client recommended lawyer for M&A and venture capital and he is frequently quoted and interviewed by media on the above matters.
Prashanth Ramdas
Banking & Finance and FinTech Partner, Khaitan & Co
Prashanth Ramdas is a Partner in the Banking and Finance and FinTech practice groups in the Bengaluru office. He advises on all types of financing matters (including domestic and cross-border finance, real estate finance, acquisition finance, external commercial borrowings, private credit and trade finance).
With around 10 years of experience, Prashanth also actively advises clients in the FinTech sector, including providing strategic and regulatory advice on India entry, obtaining regulatory licenses / approvals, liaising with regulators, and analysing new FinTech product structures and operational processes from a financial regulatory and compliance perspective.
Keyur leads the Financial Services Tax Practice at EY.
He has over 20 years of experience advising and assisting International Financial Services Companies including private equity firms, banks, capital markets, and asset Management companies.
Keyur is a Bachelor of Commerce, from Mumbai University, member of Institute of Chartered Accountants of India, Institute to Cost and Work Accountants and a Bachelor at Law