Money Workshop (Mumbai) by Suresh Padmanabhan


Attract Big Money, Build Lasting Wealth & Achieve True Financial Freedom...
Money Workshop In Mumbai September 23rd and 24th
Original | Genuine | Since 18 Years


Russia|Kazakhstan|Nepal|New Zealand|Middle East|Singapore|Mauritius|Malaysia|India

Find Your Strength in Changing and Difficult Money Times.

Workable and Tested Money and Wealth Creation Strategies for Business, Profession or Work.

Remove Energy Blocks That Are Blocking Your Success

Say Good Bye to Money Stress, Insecurities and Fears
Learn the Art of Saving and Maximize to Create Wealth

Move from Money to Wealth Creation then to Abundance (Three Stages of Money Life)

Recover Your Stuck Money or Stuck Land or Stuck Property

Apply the Quick Decision Making Techniques for Creating More Money and Wealth

Use the Mystical and Spiritual Secrets of Money to Achieve Money Success

Create Multiple Income Streams

Destroy Confusion and Arrive at Clarity in Money & Wealth Management

Create the Right Mindset & Attitude for Making Big Money

More Benefits Coming Your Way
Personalized Attention, Highly Interactive Experiential Sessions, Friendly Approach, Genuine Care & Concern,
Powerful Divine Vibrations and Total Subject Mastery of Suresh Padmanabhan
Workshop Designed Around Participant, In-Depth Q & A Sessions and Many More Surprises.


Money Workshop happens mostly through word of mouth. Pray that money comes easy and you have enough time to attend with Happiness. Chose your Good Luck Now.
PS- If you are reading this please do Understand Your Divine Plan and Higher Calling. Respect the Signs of the Universe and take a call of action for your benefit. You can choose to be a part of the Magical Money Journey.


Money Workshop is a registered trademark.


Money Workshop by Suresh Padmanabhan Live is happening in Mumbai
Register Now With Family and Friends
Date : Money Workshop in Mumbai - September 23rd (Sat) and 24th (Sun)


Address : Suba Galaxy , NS Phadke Marg, Near Regency hotel Andheri East
Mumbai


Contact us : Shreevidhya Gold +919819727539
Bhuwan +919818125710
Few Testimonials on Money Workshop
https://www.youtube.com/watch?v=e90EDt2L5io&list=PLoEGm9kiZfRdNriY7w7TCDu6DglUHcgRZ
Videos by Suresh Padmanabhan in English on Money & Wealth Creation
https://www.youtube.com/playlist?list=PL9CB2F67F90505BD6
15 Compelling Reasons Why You Must Pay Attention To Money and Wealth Creation
https://medium.com/@moneyworkshop/15-compelling-reasons-why-you-must-pay-attention-to-money-and-wealth-creation-reading-time-2-fea4e32a4163#.7njiun233
11 Powerful Reasons On How Money Workshop By Suresh Padmanabhan Will Open The Doors To Your Money


https://medium.com/@moneyworkshop/11-powerful-reasons-on-how-money-workshop-by-suresh-padmanabhan-will-open-the-doors-to-your-money-ec95691335ac#.49pco0w8s
Core Beliefs of Money Workshop
https://medium.com/@moneyworkshop/core-beliefs-of-money-workshop-by-suresh-padmanabhan-2fd1e7e78c82#.k4v6kciqh
Investments for the Money Workshops-
Regular Investment- Rs 15,000/
Special Offers-
Ninjas – Those who take lighting speed actions – Rs 11900 till ...

14th September

Warriors – Those who take good actions – Rs 12900 till 20th September.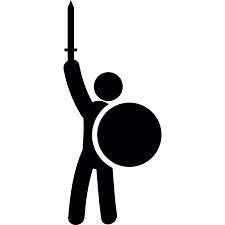 Sumo - Those who over think and take slow actions – Rs 15000.
ADD FLOCK WITH TRUST DIVINE MAGIC BEGIN NOW...