Anup Kumar Agarwal
South Asia Equity Lead, FIG & Fintech, International Finance Corporation
Anup Kumar Agarwal, South Asia Equity Lead FIG & Fintech, IFC, leads private equity (PE) and venture capital (VC) direct investments in BFSI/fintech space in South Asia. He has also led investment transactions in East Asia and Africa. During the last ten years in IFC, he has led several investments across the financial services space in India, including fintechs, banks, NBFCs, microfinance, housing finance, broking, PE/VC fund, etc. He has successfully managed exits and has experienced a full investment cycle.
Badri Pillapakkam
Investment Partner,Omidyar Network
Since 2010, Badri has led & managed investments and served on the Boards of companies such as Dailyhunt, 1MG, Healthkart, Quikr, Vistaar, Indifi, Axio and Aspiring Minds (sold to SHL). Prior to joining Omidyar Network, Badri served as a vice president, investments and fund operations at Xander Advisors, a private equity firm focusing on real estate investments in India.
Previously, Badri worked in the financial risk management division at Exl Service, a leading provider of business process outsourcing services, and in the assurance and business advisory services division of PriceWaterhouseCoopers India, where he worked on statutory and tax audits, due diligence reviews, and feasibility studies for top MNCs.
Badri is an associate member of the Institute of Chartered Accountants in India. He graduated with an MBA from the Indian School of Business, where he made the dean's list, and earned his Bachelor of Commerce from the University of Madras.
Bindu Ananth
Co-founder and Chair, Dvara Trust
Bindu is the co founder and Chair of Dvara Trust. She was Board Chair of Northern Arc Capital from 2009 - 2018. Prior to this, Bindu worked in ICICI Bank's micro finance team between 2001 and 2005 and was head of the new product development team within their Rural Banking Group in 2007.
She has an under-graduate degree in Economics from Madras University and Masters Degrees from the Institute of Rural Management (IRMA) and Harvard Universitys John. F. Kennedy School of Government.
Bindu has co-edited Financial Engineering for Low-Income Households, a book published by SAGE. She has also published in the Economic and Political Weekly, OECD Trade Paper Series and the Small Enterprise Development Journal. She was a member of three RBI Committees: financial inclusion, SME finance and housing securitisation. She was a member of the Government of India's High Level Committee on Women (2014-15). She is a member of the Taskforce of the Insolvency & Bankruptcy Board of India (2017)
She is an Independent Director of Neo-Growth, a member of the Executive Committee of CGAP & member of Columbia Universitys advisory board for its India Initiative. In 2017, Bindu was featured by Forbes as one of India's leading women leaders.
Rishikesh Kardile
Senior Inward Investment Manager-Financial, Business Services and Technology
An experienced international business development professional with strong academic background. Extensive experience and understanding of the global FDI environment (over 8 years), with a proven track record in assisting companies in their international expansion (with particular focus on companies from across APAC, mainly to include India).
He is currently the Senior Inward Investment Manager at London and Partners, assisting international companies in setting-up and growing in London. He works with companies from within the Financial, Business Services and Technology sector. London & Partners is the London's International Trade Investment and Promotion Organisation (funded by the Mayor of London).
Sonal Kapoor
Director - Consumer Lending, Flipkart
Sonal leads the Lending & Insurance Business at Flipkart. She is a tech enthusiast at heart with over 10 years of experience in designing products & strategies for exponential growth
Sonal's current focus is on designing offerings that help make online payments & insurance easy and affordable for customers, and expand access to credit to more Indians in tier II and III markets, propelling consumption for the next 200 million online shoppers.
Sucharita Mukherjee
Co-Founder & CEO, Kaleidofin Private Limited
Sucharita is passionate about access to financial services for all, she believes in "finance for freedom". She is the co-founder of Kaleidofin, a fintech platform that provides intuitive and tailored financial solutions
to underbanked customers. Prior to this, she co-founded the IFMR group and most recently was the group CEO of IFMR Holdings. She conceptualized and founded IFMR Capital, building capital markets access for financial inclusion and IFMR Investments, an alternatives fund management platform focused on informal sector finance. Sucharita was chosen as one of the "top 40 under forty" business leaders by Economic Times in 2016 and named amongst India's top 20 fintech change makers in 2017. She received the IIM Ahmedabad, Young Alumni Achievers Award in 2017. She was also named amongst India's top twenty fintech change makers in 2017. Prior to her move to India, Sucharita was an investment banker at Morgan Stanley and Deutsche Bank in London, working primarily on credit derivatives structuring and strategic structured finance opportunities. She graduated with an MBA from IIM Ahmedabad and has an undergraduate degree in economics from Lady Shri Ram College, Delhi University.
Alan Gemmell
Her Majesty's Trade Commissioner for South Asia and the British Deputy High Commissioner for Western India
Alan Gemmell was appointed Her Majesty Trade Commissioner for South Asia and the British Deputy High Commissioner for Western India in June 2020.Prior to his appointment, Alan was Chief Executive of the Commonwealth Enterprise and Investment Council where he promoted intra Commonwealth trade working with leading British businesses including HSBC, JCB, Rolls Royce, Standard Chartered, as well as the City of London, the UK government and a number of governments of Commonwealth countries. Alan was part of a 2019 Commonwealth mission to assess the successful application of the government of Maldives to rejoin the Commonwealth.
Alan has worked in Brazil, India, Israel and Mexico with the British Council and was Director of the British Council in India from 2016 to 2018 leading the UK India Year of Culture and working with State Governments to support education agendas across the country.
Alan worked on counter terrorism and preventing extremism in the UKs Cabinet Office and on economic migration in the Home Office.
Alan was awarded OBE in the 2016 New Year Honours list for services to arts and science.
Anuj Kacker
Co-founder, Moneytap
Anuj contributes to the goto market strategy and operations at MoneyTap. This is Anuj second stint as an entrepreneur. Prior to starting MoneyTap, Anuj was the co-founder of Tapstart (formerly SkillWiz), a job discovery platform for consumers. Tapstart organically grew their user base to 300K users with 60K MAU. It turned profitable and the business exited in September 2015. In the initial phase of his career, Anuj spent 5 years in the advertising industry where he worked with top agencies such as Lowe and JWT. After completing his MBA in 2008, Anuj spent 5 years in the telecom industry. He was responsible for marketing, sales and distribution roles with Reliance Communications and Bharti Airtel. At Reliance Communications, he worked for about 15 months in the sales & distribution team. He then moved to Bharti Airtel (Karnataka Circle), where he worked as the head of customer acquisition, for all Airtel products. He also had a short stint as the head of data products for the circle.He is a St. Xaviers, Mumbai graduate in Mathematics and holds an MBA degree from ISB Hyderabad with a dual major in Marketing and Finance. While at ISB,he was the marketing club president and received the Young Leader Award for contribution to ISB and its community.
Denise Gee
Managing Director, Findexable
Denise is co-founder and MD of findexable the new digital platform for fintech insight and benchmarking, and home to the Global Fintech Index. Denise is a seasoned journalist, marketer, researcher and strategic advisor with 20 years of experience in fintech and digital financial services across Europe, the Middle East, Africa and the US.
She is founder of MagnaCarta, a communications advisory and research firm and serves on the board of Fintech Mundi, a Nordic fintech accelerator. Denise corporate experience includes executive roles at Visa and BP.
Iwan Kurniawan
Co-Founder and Chief Operating Officer, Modalku
Iwan Kurniawan is the Co-Founder and Chief Operating Officer of Modalku, a digital lending platform in Indonesia connecting micro, small and medium enterprises (MSMEs) looking for financing to lenders (retail and institutional) looking to make a good return. Modalku also operates in Singapore and Malaysia under the brand Funding Societies. Since its founding in 2015, Modalku has facilitated US$ 1.3B of financing to support 50,000 MSMEs in Southeast Asia, and in 2017, became the first Asian startup to win the Global SME Award for technological innovation and social impact (awarded by ITU Telecom, United Nation's agency for ICT).
Iwan also serves as a Board Member of the Fintech Association of Indonesia (AFTECH), where he collaborates closely with other Fintech leaders, government institutions and development agencies on the biggest topics concerning Fintech in Indonesia.Prior to Modalku, Iwan was a management consultant, specializing in strategy and risk management within the Financial Services industry, working with Financial Institutions across Southeast Asia and China.
Suresh Sethi
MD & CEO designate, NSDL e-Governance Infrastructure Ltd
Suresh has over three decades of diversified global experience in the financial services industry. He is currently the MD & CEO designate of NSDL e-Governance Infrastructure Ltd. In his last role as the Founder CEO & MD of India Post Payments Bank, he is credited with creating the largest interoperable banking infrastructure for public good at scale. With over 190,000 Postal employees providing Doorstep Banking Services to customers of ANY BANK, India Post Payments Bank has scaled up the rural banking network by almost 2.5 times across India. This assisted last mile network,built on the pillars of Aadhaar and India Stack, can potentially bring customers, who do not even possess a mobile phone, into the fold of formal financial economy by the simple use of their fingerprints.

Prior to India Post Payments Bank, he has worked with some of the world's and India's leading financial services companies such as Citigroup, YES Bank and Vodafone M Pesa across India, Kenya,UK, Argentina and US. He has held senior CXO and Managing Director level positions at Regional &Global levels across Business Strategy, Product Development, Sales & Client Management and Operations. Suresh has been a key industry spokesperson and is closely engaged with the government and regulatory institutions in policy formulation in a rapidly evolving industry. He has extensively worked in the financial inclusion space leveraging fintech and digital led innovation to make a difference.
For his contribution to the financial services sector, Suresh has been recognized by the ASIAN BANKER and is a part of THE ASIAN BANKERs LIST OF LEADING PRACTITIONERS. He was also recognized as the CEO of the Year (India Post Payments Bank) at the India Banking Summit & Awards, 2019.
Suresh is a B.E. from Punjab Engineering College, Chandigarh and an MBA from Faculty of Management Studies, Delhi University, Delhi.
Shinjini Kumar
Ex Citigroup's head of consumer banking
Shinjini Kumar is Country Business Manager, Global Consumer Bank, Citi India. Shinjini manages all of Citi's consumer businesses including retail banking, wealth management, commercial banking, cards and mortgages in India. She is part of the Asia Consumer Leadership team for Citi. Prior to joining Citibank, Shinjini headed the payments bank initiative at Paytm. She has occupied senior positions at PricewaterhouseCoopers, Bank of America Merrill Lynch and the Reserve Bank of India (RBI).
Shinjini holds a Master of Arts in Public Policy from the University of Texas at Austin and a Master of Arts in English Literature from the University of Delhi. The love for literature continues in her occasional short fiction writing and support to IndianNovelsCollective, an initiative to build a community of readers of translations. She lives in Mumbai with her Poet-Professor husband and two visiting sons, but dreams to spending more time at her Mukteshwar cottage, growing herbs and flowers and baking her own bread.
Sharad Sharma
Co-Founder, iSPIRT Foundation
Sharad's mantra is to lead ecosystems and companies through orbit change. He has three decades of experience in the Internet, Enterprise Software, Digital Finance and Digital Health sectors and is a prominent voice in India's technology ecosystem.
Sharad is a passionate evangelist of the software product ecosystem in India. He co-founded iSPIRT Foundation, a non-profit technology think tank devoted to making India a product nation. Earlier, he Chaired NASSCOM Product Forum in its formative years and was a member of the NASSCOM Executive Council from 2009-13.
Sharad co-founded Teltier Technologies Inc., a wireless infrastructure startup now part of CISCO, and is an active technology angel investor with over two dozen investments. He was also instrumental in the success of India's first IP focussed fund, India Innovation Fund.
Sharad has held several senior R&D executive positions with leading technology companies, including Yahoo, VERITAS Software, Symantec, Lucent Technologies, and AT&T. Zinnov gave him the R&D Visionary Award in 2008 for his work on creating a strong MNC R&D footprint in India.
Sharad is a member of SEBI Financial and Regulatory Technology Committee. He has also served on RBI's UK Sinha MSME Committee and National Digital Payments Committee.
Sharad got interested in kernel software development while doing his Electrical Engineering at Delhi College of Engineering. He started India's first Student Minicomputer Club in 1984 as served as the Chairperson of the IEEE Student Chapter.
Shilpa Mankar Ahluwalia
Partner - Shardul Amarchand (Feb 2008 - Till Now)
Delhi, India
Ms. Shilpa Mankar Ahluwalia leads the Fintech practice group at Shardul Amarchand (which has been ranked Band 1 by Chambers & Partners for two consecutive years 2019 & 2020). She was among India's top 5 lawyers ranked by Chambers for FinTech in India in 2020 was one of 23 women leaders featured on the Economic Times Women Ahead List for 2019. She has advised several companies on their FinTech related investments and products, including re: compliance with data privacy regulations. Shilpa holds an LLM. From the Columbia University School of Law, New York, and B.A. LL.B. (Hons.), from the National Law School of India University, Bangalore. Prior to joining Shardul Amarchand Mangaldas, she worked with Davis Polk & Wardwell, New York.
​Rebekah Moody
Market Planning Director , LexisNexis® Risk Solutions
Rebekah Moody has been part of the LexisNexis Risk Solutions Fraud and Identity Market Planning team for over four years. Her role is to help develop product strategy, messaging and market positioning to meet the complex fraud, identity and authentication challenges of the company's varied customer base. Rebekah works with the sales team, prospects, customers and analysts to better understand the current and emerging threat landscape, developing product messaging, thought leadership articles as well as showcasing customer success stories. Rebekah has played an integral role in the creation and development of the LexisNexis Risk Solutions Cybercrime Report, tracking the ever-evolving cybercrime landscape by looking at transaction and attack patterns and trends across industries and global geographies.

Rajan Anandan
Managing Director, Surge at Sequoia Capital India
Rajan is Managing Director, Surge at Sequoia Capital India.Rajan joined Sequoia from Google, where he led the company India & SEA business for eight years. During his tenure at Google, he played a key role in expanding the internet ecosystem in the region, increasing adoption among consumers and businesses, and accelerating innovation.Prior to Google, Rajan led both Microsoft and Dell in India. Before that, he was a Partner at McKinsey & Co, based in Chicago.
Rajan has also been one of India most active angel investors. He has partnered with many early stage startups, across a wide range of sectors, over the last decade. A strong advocate for the democratization of technology, Rajan believes that a single person can make a difference and a few people can change the world.
Piyush Khaitan
Founder & Managing Director, NeoGrowth Credit Pvt. Ltd
Mr. Piyush Khaitan (PK) is the Founder & MD of NeoGrowth Credit Pvt. Ltd., a Systemically Important, Non-Deposit taking NBFC and a pioneer in SME lending based on the underwriting of digital payments data. NeoGrowth offers short-term unsecured loans to merchants who accept credit debit cards or other digital payments from customers using its proprietary technology platform.
PK is a seasoned operating executive who has successfully founded several companies and built and operated them to high levels of success. He was the managing director of Venture Infotek until divestment in 2010 and had established DEI, India's largest secure card personalization bureau which merged into Venture Infotek.
PK was instrumental in setting up the Digital Lenders Association of India (DLAI) in 2016 and was its first President. DLAI is the representative body for the digital lending industry in India with all the 60 digital lending companies as members. He has also worked closely with Card Networks, RBI & IBA in framing policies and giving direction to the card payments industry in India and was founder chairman of the 'ePayments Focus Group' of the Smart Card Forum of India (SCAFI) from 2000 through 2005.
PK has a bachelor's degree with honours from Bombay University and has done the Small & Medium Enterprises Program (SMEP) from IIM, Ahmedabad.
Mike Culhane
Group Chief Executive Officer and Director, Pepper
Mike founded Pepper in 2000. Based in Hong Kong, Mike is responsible for implementing the company's strategic direction and driving the organic growth initiatives in each of Pepper's consumer lending, mortgage servicing and advisory businesses, across Australia, Asia and Europe.
Before being appointed CEO, Mike chaired the board of the then privately owned Pepper as well as founding and running Oakwood Global Finance LLP, a specialty finance business which Pepper ultimately purchased in 2011.
Mike has extensive debt and equity capital markets experience, with a particular focus on structured finance, securitisation, portfolio management and venture capital.
Prior to founding Pepper, Mike served as the Executive Chairman of Future Mortgages (a United Kingdom-based non-conforming residential mortgage lender) and the Chief Executive Officer of the European subsidiary of FBR, a United States based, NYSE-traded, investment bank. While at FBR, Mike worked for 10 years in equity capital markets in both Washington DC and in London.
Mike holds a Bachelor of Economics in International Relations from the London School of Economics.
Manish Agarwal
Executive Vice President Kotak Mahindra Bank Limited
Manish Agarwal is Executive Vice President - Digital Business. He was instrumental in launching Kotak 811 - India's first full-service digital banking ecosystem.
As a part of the digital banking team, Manish responsibilities include providing strategy and direction to leverage the constantly evolving channels of Internet & Mobile for every aspect of the business and create visible differentiation in the mind of consumers.
Manish joined Kotak in 2007 and has over 20 years of experience in Sales & Interactive Services.
Prior to Kotak, Manish was with ICICI Bank and Sify, India pioneering Internet Company, where he managed the business development function for web-based solutions.
Manish has done is Graduation in Economics and post-graduation in Management from Ajmer University.
Manish was chosen among the Top 100 Fintech Leaders in Asia in the year 2016/2017/2018 by Fintech Asiain. He is a mentor at Zone Startup.
Lizzie Chapman
CEO - Zestmoney
Bangalore, India
Lizzie Chapman is the co-founder and CEO of ZestMoney, FinTech startup of 2017. ZestMoney is India's largest digital lending
platform that introduced the concept of 'cardless EMI to make life more affordable for hundreds of millions of households in
India.


Lizzie has been a leading figure in the fintech landscape of India since 2011 when she moved from UK to spearhead the India
operations for digital lender Wonga.com. In 2013, she joined Development Bank of Singapore to help launch `digibank' – India's
first mobile-only app bank. Her passion for the potential of technology to disrupt the delivery of financial services prompted
Lizzie and her co-founders to start ZestMoney in 2015. She was voted FinTech Female Leader of the year, 2017.


A CFA Charterholder and BSc from Edinburgh University, Lizzie started her career at Goldman Sachs in equity research and asset
management. She then became an investor for The Wellcome Trust, one of the world's largest endowments, focused on financial
services and Indian investments. She is an Investment Committee member of the early stage fund India Quotient and sits on the
board of IndiaMart - India's leading SME marketplace and classified site.
Wesley Smith
Global Lead for Information Ecosystems,LexisNexis Risk Solutions
As Global Lead for Information Ecosystems at LexisNexis Risk Solutions, Wesley identifies and develops contributory data platforms in the U.S. and internationally that gather and analyze data from consortium members using innovations in Machine Learning/AI, and in linking digital and physical identity assets.
Anurag Jain
Founder, Kredx And President, DLAI
Anurag is the founder of KredX - India's largest Bill Discounting platform connecting vendors of large corporates in need of working capital with a network of investors across India through a technology platform.
Anurag completed his B.Tech from IIT Kanpur and has over 18 years of experience intersecting technology and finance working for companies like Oracle, HSBC, etc. He is also a seasoned entrepreneur having led his parental construction business for a couple of years before starting KredX in 2015. He was awarded Business World BW 40 under 40 award in 2019.
He is also the President at Digital Lenders Association of India (DLAI) - a unified front for more than 85 fintech companies across India working to represent, advise and consolidate the efforts of the Digital Lending industry.
Anurag has been a key figure in the fintech space in India and has been instrumental in influencing the digital landscape through policy representations to various government & non government bodies and actively pursuing policy advocacy for the member companies.
Greg Smith
Managing Director, FT Partners
Greg Smith is a Managing Director at FT Partners where he leads the Firm's research efforts. Greg has over two decades of experience covering the Financial Technology (FinTech) industry as both a research analyst and investment banker. Prior to joining FT Partners, Greg spent the majority of his career as an award-winning equity research analyst at Hambrecht & Quist, J.P. Morgan, Merrill Lynch, and other firms covering companies across the FinTech landscape. Throughout his career, Greg has played a senior role in numerous investment banking transactions spanning private company financings, M&A and IPOs. Greg has long been a thought leader in FinTech publishing hundreds of reports and regularly presenting at industry conferences.

Gaurav Chopra
Founder, Indialends
Gaurav Chopra is a business strategist-turned-entrepreneur with more than 15 years of domain expertise in driving innovation in digital finance, credit analytics and mobile payments in the Indian and global markets.
Gaurav currently holds the position of ex Officio Chairperson at the Digital Lenders Association of India (DLAI), an industry body representing digital lenders that addresses issues governing the industry by engaging with the government on regulations and policy changes. He was one of the nine founding members of the association that now has over 90 members.
Before moving to India in 2013, Gaurav spent eight years at Capital One Bank, UK, where he worked across analytics, credit risk, marketing and business strategy functions
Gaurav is an MBA from London Business School, a MSc. from London School of Economics, and a BA (Hons.) in Mathematics from St. Stephen's College, Delhi.
Rajesh Agrawal
Deputy Mayor of London for Business
London
Rajesh Agrawal is the Deputy Mayor of London for Business. Born in India, Rajesh moved to London in 2001. As an entrepreneur he founded RationalFX in 2005, and Xendpay in 2014, both companies utilising technology to reduce the cost of international money transfer for businesses and individuals.
Rajesh is passionate about promoting entrepreneurship and creating opportunities for young people. He was appointed Chair of Oxfam's Enterprise Development Programme in 2015 and has been a Patron of the Prince's Trust for many years.
As Deputy Mayor Rajesh aims to be a strong voice for London's business community, protecting jobs and growth, and ensuring that the capital remains the most open and attractive place to do business in the world.
Nadia Sood
Founder and Group CEO, CreditEnable
Nadia is Founder and Group CEO of CreditEnable, an award-winning global credit insights and technology solutions company that applies proprietary data analytics, deep learning and AI to build solutions to the world's biggest financial challenges. Nadia is passionate about entrepreneurship and helping SMEs grow. Prior to setting up CreditEnable and over her more than 20-year career, Nadia had founded and built several successful businesses including Impact Investment Partners LLP, the first FCA authorized Impact Investment Management and Advisory Services Firm in the UK. IIP invests into transformative technology-driven businesses that deliver significant social impact and advises institutional investors on how to deploy their capital for commercial and social return. Over the course of her career, Nadia has successfully executed and managed complex investments, ranging in size from several million US$ to several billion US$, the largest of which was the establishment of an US$ 8 billion joint venture with Tata Power in India.
Nadia has held a number of senior positions including Executive Vice President of SN Power, an emerging
markets renewable energy private equity investor, which she helped grow from US$260 million in AUM to US$1.75 billion in AUM and where she was a Director on the boards of more than 10 companies in India, Nepal and Chile. She was also Director of Strategic Health and Wellness, Nestle where she helped transition Nestle from a food and beverage company to a Nutrition Health and Wellness company and a member of UN Secretary General Kofi Annan's speechwriting's team.
Nadia is a published author of The AI Book published by Wiley, and has received many awards including being named one of the Top 100 Asian Stars in UK Tech 2020 and Techpreneurs Women in Tech Awards (2019). Nadia has written an article on the future of SME finance in a publication by the IFC, has appeared in a full feature article in Forbes and Harpers Bazaar and is a published and recognized author in the areas of AI and FinTech. Two of her most recent articles appeared in FinTech Futures Banking Technology Magazine in July and a two-part article appearing in the October & November 2019 editions. She is also a frequent television and podcast contributor has been interviewed several times on the BBC world news and radio.
Nadia holds a BSFS from the School of Foreign Service at The Edmund A. Walsh School of Foreign Service at Georgetown University in Washington DC, and a Masters In International Affairs from Columbia University,
New York where she was awarded the prestigious Foreign Language and Area Studies Scholarship by the US Department of Education. She is a member of the Young Presidents Organisation, a global platform for 27,000
chief executives in more than 130 countries. She is fluent in English, French and speaks Norwegian.
Sanjay Nayar
Partner & CEO,KKR India
Sanjay Nayar (Mumbai) joined KKR in 2009 and is a Partner and CEO of KKR India. He is also a member of the Asian Investment Committee and Asia Portfolio Management Committee. Mr. Nayar is on the board of several KKR portfolio companies including, Radiant LifeCare, Max Healthcare Institute Ltd., Avendus Capital Pvt. Ltd., Max Financial Services Ltd., Ramky Enviro Engineers Ltd., and Sterlite Investment Managers Ltd. He also supports expanding the range of KKR's credit and capital markets offerings across the Asia Pacific region. Prior to joining KKR, he served as CEO of Citigroups Indian and South Asian operations and as a member of Citigroup's management committee and Asia executive operating committee from 2002 – 2009. Currently, he is a member of the board of USISPF, and SEBI's NISM Board of Governors and serves on the Board of Emerging Markets Private Equity Association (EMPEA), Washington D.C; Indian School of Business (ISB); Advisory Board of Habitat for Humanity; Chairman of Grameen Impact Investments India (GIII); Founding Member of Brookings, India, and heads PE/VC Committee of the CII.
Mr. Nayar was the deputy chairman of the Indian Banks Association (IBA), the Committee of the Reserve Bank of India tasked with building a Centre for Advanced Financial Learning (CAFRAL). He also served as the Co-Chairman of the Banking Committee for the Federation of Indian Chambers of Commerce and Industry (FICCI) and the Chairman of the Indian Private Venture Capital Association from 2013 through 2015.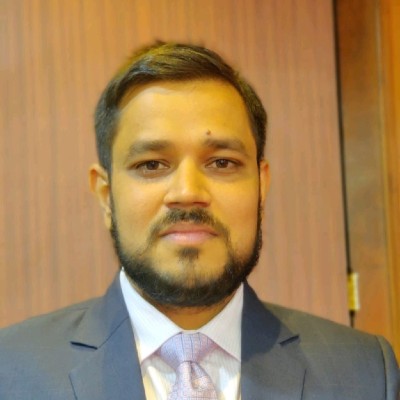 Bharadwaj Maskikar
Country Manager - India
Bharadwaj is a sales professional with more than 13 years experience in software products and services sales predominantly catering to the Banking and Financial Services vertical. Has been a liaison between the business and technology groups to deliver the solutions in information security, business applications and fraud & identity space. Has worked closely and managed technology requirements for leading MNC and PSU Banks in India and Europe.
Alok Mittal
Co-founder and CEO ,Indifi
Alok is Co-founder and CEO of Indifi, India's leading full-stack platform for enabling debt financing for small businesses.
Alok is also an active angel investor, co-founder of Indian Angel Network, and on the board of TiE (The Indus Entrepreneurs) Delhi.
Prior to starting Indifi, Alok setup and ran Canaan Partners' venture investment business. Earlier, Alok co-founded JobsAhead.com, a leading web-based recruitment business in India. Alok earned a BE in computer science and engineering from the Indian Institute of Technology Delhi and a MS in computer science from UC Berkeley.
Ashish Singhal
Managing Director Experian Credit Information Company of India Pvt. Ltd.
Ashish Singhal is Managing Director, Experian Credit Information Company of India Pvt. Ltd. (ECICI). Experian India is one of the leading data analytics and decisioning companies and the first credit bureau to be licensed in India under the Credit Information Companies (Regulation) Act, 2005. Through providing information and analytical services, Experian helps organisations and consumers manage the risk and reward of commercial and financial decisions.
Ashish comes with over 20 years of experience in Business Strategy, Technology, Sales & Marketing, Business Intelligence & Analytics, Product & Portfolio Management, Customer Experience & Engagement Management. In his current role, Ashish leads and expands Experian's Credit Services, Consumer Services, Data Quality and Target offerings in India, along with building and establishing relationships with key stakeholders and regulatory bodies.
Prior to joining Experian, Ashish was heading the Internet Banking & Artificial Intelligence division of ICICI Bank. Ashish has also worked with Tata Motors, GE Capital and Standard Chartered Bank before starting his own BPO in 2002. His experience spans starting up of operations ranging from retail and corporate distribution network, online and direct to customer channels, telemarketing, cross sell strategy, structured finance business, credit bureau, sale of non-performing assets (NPA), CRM, campaign management, customer value management, BPO operations, data warehouse, analytics practice and developing embedded technology solutions for customers.
Ashish has been a panel member and speaker at various forums on Customer Relationship Management, Analytics, Start-up mentoring and Customer management across Asia Pacific. He was also recognized amongst the Top 10 Technology Heroes in India by PC Quest.
Ashish holds a B.E. in Mechanical from Delhi College of Engineering and a PGDBA in Marketing with Finance from Narsee Monjee Institute of Management Studies (nmims).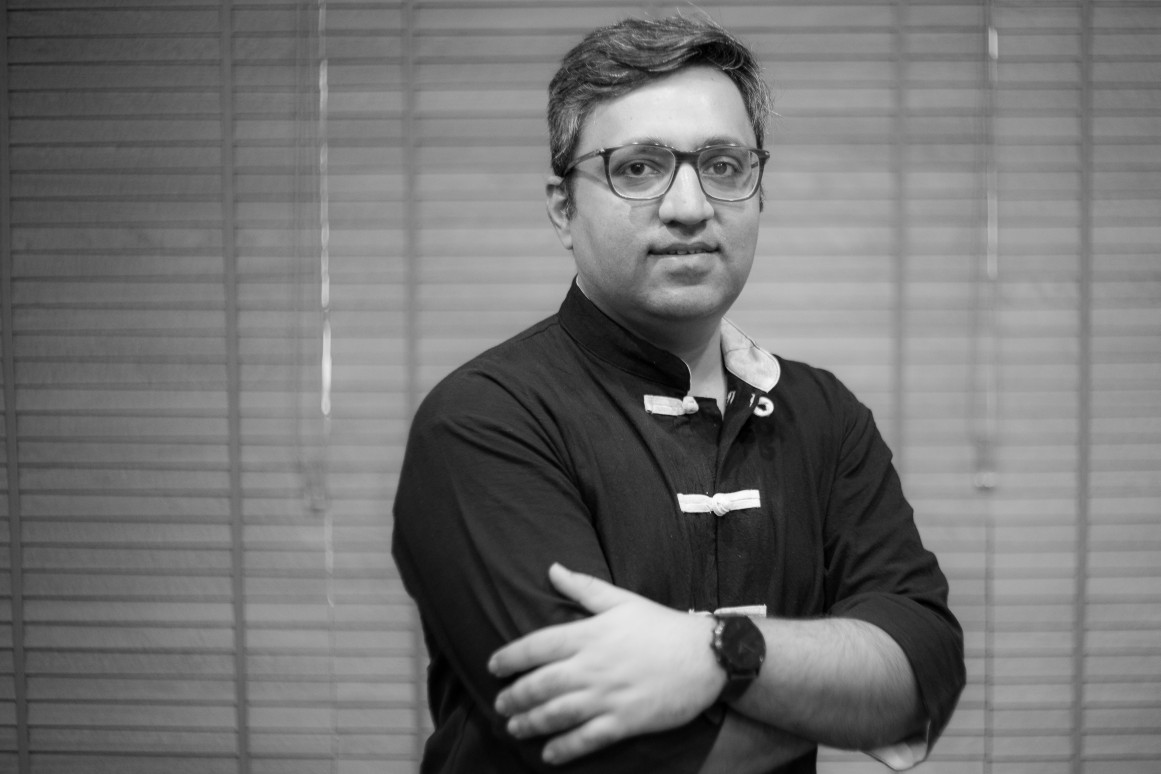 Ashneer Grover
Co-Founder and CEO, BharatPe
Ashneer Grover is the Co-Founder and CEO of BharatPe. A seasoned professional with strong strategic vision and proven expertise across domains in both start-ups and top-tier organizations, Ashneer donned the entrepreneurial hat and co-founded BharatPe in the year 2018 with the vision to drive financial inclusion by building ground-breaking financial solutions for the Indian economy. He is currently building BharatPe as India's leading merchant payment network. BharatPe has not only made mobile payments acceptance free and ubiquitous with a first-of-its-kind zero MDR payment acceptance product, but also launched innovative products in P2P lending and Swipe category.
Within 2 years of its operation, BharatPe has emerged as the driving force for the fintech industry in India, with a network of 4 million merchants spread across 35 cities. The company has grown 30x in 2019 and is leading in UPI offline, processing 5 crore+ UPI transactions a month (annualized TPV of US$ 4+ Bn).
Ashneer had spearheaded the effort to raise the largest Series A funding round by any Indian start-up for BharatPe in April 2019. Additionally, under Ashneer's leadership, the Government of India and Ministry of Electronics and Information Technology (MeiTY) recognized BharatPe's efforts to help digitise India at the grassroot level and awarded BharatPe for Innovation in Digital Payment at its annual awards in August 2019. Ashneer won the ET Now Entrepreneur of the Year award in 2020. He recently also won the Business World's Young Entrepreneur Award.
A startup veteran and an accomplished leader, Ashneer has 14+ years of experience in operations, M&A, investments and business development. He is known as a result-oriented and decisive leader with proven success in new market identification and strategic positioning to establish successful multi-million-dollar start-ups.
In December 2019, Ashneer was invited to Yokohama, Japan, to be a part of the eminent and esteemed panellists who attended the Asia Pacific Initiative Forum, where business leaders from Asia exchanged notes on a common vision for growth and innovation for the next few decades.
Ashneer started his career with Kotak Investment Bank in 2006 after his MBA. His astute analytical skills and attention for detail helped him work his way through the ranks and become the Vice President for Kotak Investment Banking. During his stint at Kotak, Ashneer was instrumental in closing 10 deals that were worth over US$ 3 billion in transaction value. Post that, Ashneer also worked with American Express as Head- Corporate Development, with Grofers as Chief Financial Officer. He also led digital transformation and strategy as Head of Business at PCJ.
Deepak Jain
Co-Founder, Flexiloans
Deepak Jain is among the four founding members of the team that incorporated FlexiLoans.com in mid 2016. FlexiLoans is a technology-based online financing platform started that with an endeavour to solve the problems that small businesses face in accessing quick, flexible and adequate funds for growing their businesses. FlexiLoans is a market leader in ecosystem-based digital lending for small businesses in India. Disbursed over 26,000 loans worth Rs. 700 Crs to small businesses across 1,400+ cities without having a single branch!
FlexiLoans was started with an endeavour to solve the problems that small businesses face in accessing Quick, Flexible and Adequate funds for growing their businesses. The team's vision is to give the cash-starved SME and MSME sector, 'financial access at a click'. FlexiLoans has raised ~USD 20 Mn in equity from marquee bankers such as Sanjay Nayar (CEO, KKR and Ex-CEO, Citibank South Asia), Gunit Chaddha (Ex-CEO Deutsche Bank, Asia Pac), Falguni Nayar (Founder, Nykaa; Ex-Head of Investment Banking, Kotak), Anil Jaggia (Ex-CIO - HDFC Bank), Vikram Sud (Ex-COO - Kotak Mahindra Bank), Narayan Seshadri (Ex Managing Partner, KPMG), Gopal Srinivasan (Chairman, TVS Capital) and Siddharth Parekh (Co-Founder, Paragon Partners) to name a few.
Deepak's key responsibilities at Flexiloans.com include Business Development, Strategic Alliances, Fund Raise – Equity & Debt and Corporate Strategy.
Deepak has over 15 Years of experience across investment banking, management consulting and corporate finance & strategy roles. Prior to co-founding Flexiloans.com, Deepak had worked with Axis Capital / ENAM for 8 years as Vice President and he was responsible for fintech, equity markets and private equity advisory. Deepak has also worked with Corporate Strategy team of JSW Steel before his MBA.
Raised over USD 10 Bn across 35 deals across sectors with over 10 deals in BFSI sector. Strong relationships with top Indian Corporates, Private Equity and Capital Markets investors.
Deepak is a qualified Chartered Accountant and holds a Post Graduate Diploma in Management Studies from Indian School of Business, Hyderabad with a specialisation in Strategy and Finance. He is a commerce graduate from the University of Mumbai.
Deepak is part of Executive Committee of Digital Lenders Association of India (DLAI), Charter Member & part of Fintech SIG for Tie Mumbai and have led Finance Initiatives for Indian School of Business, Alumni Association in the past.
Deepak's other interests include networking and reading books. Avid traveller and loves meeting people and getting inspired by their stories
Gaurav Kumar
Co-founder, Vivitri
Gaurav is the Promoter, Co-Founder of the Vivriti Group and CEO of CredAvenue Private Limited.Vivriti Group was founded in 2017 and comprises a debt platform CredAvenue, an NBFC and AMC. Conceptualised with a vision to deepen debt markets in India, CredAvenue online platform offers complete, end to end debt market solutions to all participants. It is Indias largest tech enabled online debt platform with over 1100 Issuers, 250 Lenders Investors, 700,000 retail or sme borrowers and has facilitated debt volumes of over INR 41,000 Crores.CredAvenue offers comprehensive debt discovery, execution, monitoring, analytical, risk management solutions and has specialised platforms for- Pool transactions, Bonds, Loans, Colending and Supply chain platform.
Gaurav has over 15 years of experience in financial services and is an industry expert in debt capital markets, structured finance, financial inclusion, fintech and digital lending. Gaurav is also on advisory board of fintech and consumer tech companies.
Gunit Chadha
Founder, APAC Financial Services
After leading Deutsche Bank's franchise in 16 countries across Asia Pacific (including India sub-continent, ASEAN, Greater China, Japan & ANZ), Gunit Chadha returned to the financial services industry in India in a new entrepreneurial avatar, as Founder of APAC Financial Services – A credit lending platform focused on Micro, Small & Medium Enterprises.
APAC started business operations in mid-2018 with significant capital contributed by the Founder and the leadership team. Further, Multiples Private Equity invested circa Rs 245 crores for a significant minority stake, which raised the equity capital of APAC to Rs. 400 crores. As of date, APAC finances customers in 31+ locations, across India.
Previously Gunit was CEO, Deutsche Bank India (2003-12) and earlier MD & CEO of IDBI Bank (2000-03). He also held various senior level positions at Citibank in India and New York. Mr. Chadha has been credited for launching several new businesses for Deutsche Bank and/or IDBI Bank like Retail Banking, Mortgages, SME financing, Asset Management, Investment Banking and Structured Finance. During his role as MD & CEO IDBI Bank he successfully launched the banks retail business from scratch. He has been awarded "Banker of the Year" amongst other honours.
Mr. Chadha has served on the Board of the Association of Merchant Bankers in India, on the Managing Committee of Indian Bank's Association and as Co-Chair of the Banking Committee of the Federation of Indian Chambers of Commerce and Industry.
Mr. Chadha has an economics degree from St. Stephen's College Delhi, an MBA from the Indian Institute of Management, Ahmedabad and an advanced management program from The Wharton School, USA.
K M Nanaiah
Managing Director, Equifax
K M Nanaiah is the Managing Director, Equifax Credit Information Services Private Limited and Country Leader - India & MEA, Equifax. He is responsible for providing leadership and oversight for both the Credit Bureau in India and Analytics businesses in India & Middle East region for Equifax. Prior to joining Equifax, he was the Managing director of Pitney Bowes in India, a global technology company. He has set up the India Business of Pitney Bowes as the first Managing director and managed the business successfully for over ten years.
Nanaiah is also the Director of Infocredit Holdings Private Limited (IHPL) based in Singapore and Committee Member of CII National Committee on Inclusion and Digitization. He has proven skills of having built a high performance organization, setting up processes, implementing controls and introducing innovative solutions to create success patterns. He has also received awards for encouraging Diversity at workplace. An avid cyclist and loves farming.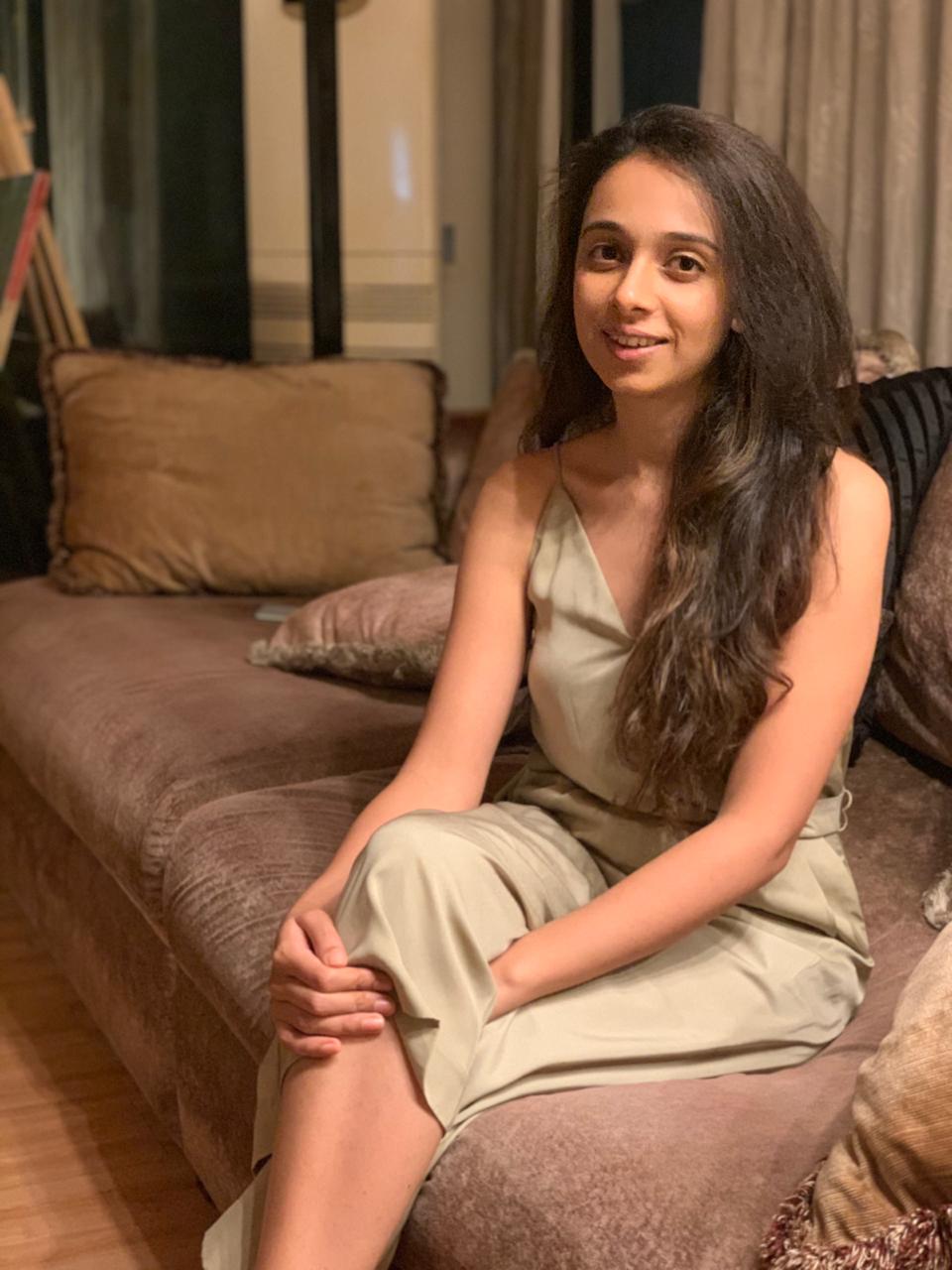 Shaili Maheshwari
Managing Director and Founder, Kapitaltech
Shaili Maheshwari , 27 , has co-founded Kapitaltech MSME Fintech Lender as her first venture. Kapitaltech has disbursed 2000 cr through its ML -DEXTER platform. It is the first A rated fintech to tie-up with SIDBI and Bank of Baroda for co-lending . Shaili has done her undergraduation from Warwick UK in Economics. She is a Vipasana enthusiast and likes to travel.
Saurabh Sinha
Director and Head,TransUnion CIBIL India's FinTech & e-Commerce business
Saurabh is the Director and Head for TransUnion CIBIL India's FinTech & e-Commerce business. He brings over 17 years of industry experience across FinTech, Banking & Telecom. He strategizes and enables partnerships with leading FinTechs across Consumer, Peer-to-Peer & SME lending, Payments and E-Commerce categories, towards creating a deeply engaged ecosystem that leverages solutions built on the power of technology, data analytics and insights.

Previously, Saurabh was the founding business head at www.BankBazaar.com where he was instrumental in creating the marketplace business ground-up and worked closely with leading Retail Bankers across India. Saurabh has also held positions with leading software products and services companies such as Amdocs and Tech Mahindra in India, Middle-East & Africa. Saurabh holds a Bachelor of Engineering degree in Computer Science from Pune University and an MBA in Strategy and Marketing from the Indian School of Business, Hyderabad.
Gabriele Sabato
CEO and co-founder, Wiserfunding
Gabriele is an experienced risk management professional who has worked for several financial institutions and consultant companies across the world in the last 18 years.
Before founding Wiserfunding together with professor Altman, he was Head of Risk Appetite Portfolio Decisioning for the Royal Bank of Scotland and Natwest. Prior to this role, Gabriele was Head of Credit Risk Portfolio Management for Ulster Bank and Global head of Credit Risk Analytics for ABN AMRO. In his roles, Gabriele was responsible for ICAAP, stress testing, risk models, portfolio management and risk appetite. He has provided support and oversight in risk management to banks and subsidiaries in Asia, North and South America and Europe. He started his career working for Experian in Italy and Eastern Europe helping banks in enhancing their consumer and SME risk management capabilities and capital optimization.
Gabriele holds an M.Sc. and a PhD. in Finance from "La Sapienza" University in Rome. He was a visiting Scholar at the Stern School of Business of the New York University under the supervision of Professor Altman with whom has published several academic papers on risk management and SME lending in top ranking academic journals, including the Journal of Banking and Finance, the Journal of Financial Services Research and the ABACUS.
Prof Bhagwan Chowdhry
Professor of Finance, Indian School of Business and Research
Bhagwan Chowdhry is a Professor of Finance at the Indian School of Business and Research Professor at UCLA Anderson where he has held an appointment since 1988. He is the Executive Director, Digital Identity Research Initiative (DIRI) at ISB.
Professor Chowdhry has also taught at the University of Chicago, University of Illinois at Chicago, and the Hong Kong University of Science and Technology. He received his Ph.D. from the University of Chicago Booth School of Business. He has an M.B.A. in Finance from the University of Iowa and a B.Tech. in Mechanical Engineering from Indian Institute of Technology, Kanpur.
His research interests, on which he has published several papers in finance and economics journals, are in International Finance, Corporate Finance, Impact Investing, and FinTech. Professor Chowdhry is an Advisor to several FinTech start-ups.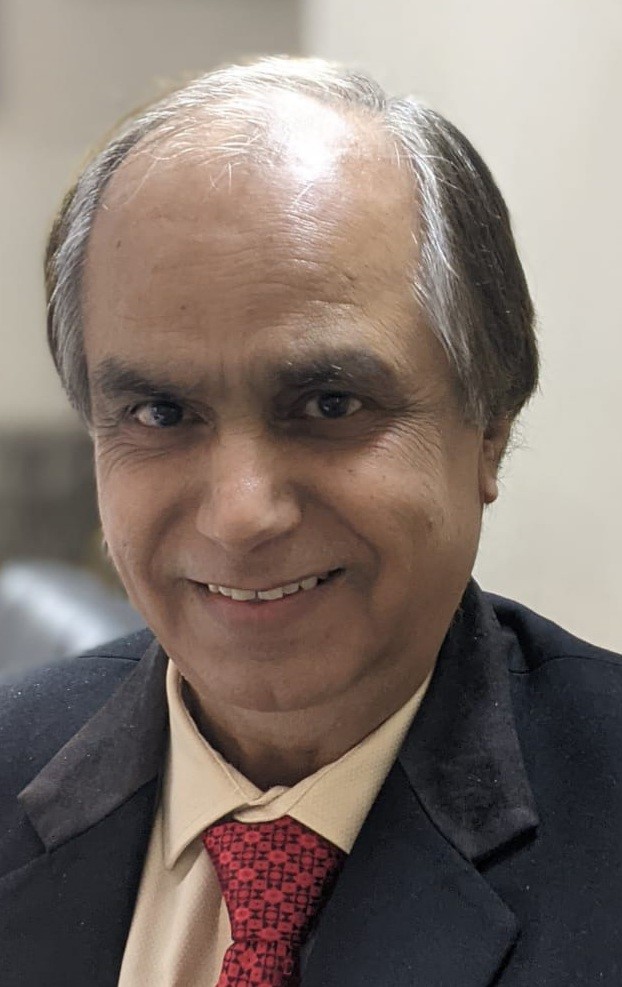 Prem Kumar Arora
Director - Policy and Strategy), DLAI
Prem Kumar Arora is currently the Consultant (Director - Policy and Strategy) - DLAI

Prem brings with him over 34 years of experience in Regulation and Supervision of Banks with Reserve Bank of India from where he retired as Chief General Manager in 2016. Skilled in Risk Management, Banking, Corporate Finance, and Bank Mergers, he has extensive experience as an onsite bank examiner and in monitoring of banks in India through offsite surveillance system. He has wide ranging experience in banking, FIs and NBFCs' supervision and regulation. He has rich experience in Licensing of NBFCs, onsite inspection and offsite surveillance of NBFCs. He also has first-hand experience in commercial banking having undertaken entire spectrum of commercial banking activity including operations, loans and advances and foreign exchange business with a nationalized bank prior to joining RBI.

Post retirement Prem is actively engaged in establishment of an Umbrella Organization (UO) for Urban Co-operative Banks in India. The national esteemed project of UO is based on recommendations of various Committees/Working Groups in RBI for which regulatory approval has been granted for setting up as an NBFC to National Federation of UCBs. The UO will provide wide range of fund based and non-fund based services to protect members through hand-holding, providing capital, liquidity, IT platform and payment gateway services to member banks. UO will also act as Self Regulatory Organization (SRO) apart from providing capacity building, R&D and other consultancy services. The other assignments of Mr. Arora include helping banks/NBFCs for structural transformation, process re-engineering and formulation of restructuring and revival plans of distressed entities. He has also been providing Faculty Support to training institutes of RBI/Other external organizations across the country.
Prem has an MBA from FMS Delhi, M.Com from Delhi University and M.A. Economics from Panjab University. He has done LLB from Delhi University and is a Certified Associate (CAIIB) of Indian Institute of Banking and Finance.
Kunal Shah is the founder of CRED and FreeCharge. He founded CRED in 2018, with a mission to bring the benefits of high-trust communities to creditworthy individuals, brands, and institutions. Kunal has been an advisor to the board of Bennett Coleman & Co. Ltd., the Chairman of the Internet and Mobile Association of Indian, and an advisor to Y- Combinator and Sequoia Capital India. He is an active angel investor who has made investments in and mentors companies from Unacademy to RazorPay, Go-Jek, Innov8 and Zilingo among others.
Manish Khera
Founder and MD, Happy Loans
Manish Khera is an experienced banker, an entrepreneur, an investor, an advisor, and a renowned name in the world of banking & finance.
Manish is a visionary and a thought leader. Having conceived and pioneered many business solutions for the government as well as retail micro-customers in India, Manish impact work has reached millions of Indian customers though ICICI Bank, FINO (now FINO Payments Bank), YTS (now Airtel Payments Bank) and finally HAPPY..
Manish pathbreaking journey started as the technology partner for the Rural Micro Agri Group (RMAG) in ICICI where he had set up a new team - the Alternate Channels Group (ACG). The ACG team developed business models to provide banking solutions to rural micro-customer segment through alternate and unconventional channels.
During this period, Manish also worked with Reserve Bank of India (RBI) to get the Business Correspondent guidelines issued working with Khan Committee, which gave recommendations for financial inclusion
initiative in India. With FINO, Manish took a leap in his career. FINO (now FINO Payments Bank) – A business and banking technology platform that extended services in the rural, was founded by Manish.With FINO inception in 2006, Manish set-up the most cost-effective Business Correspondent network to serve micro-customers, especially the rural people of India through a completely technology enabled platform. FINO model was successfully and extensively used to distribute government benefits and insurance BPL customers in deep rural geography of India.
From early 2010, Manish next phase of career was all about being an Impact Investor and Board Member, where he supported and mentored start-ups focusing on micro-customers. He invested in many impact ventures, the most noteworthy being YTS, now Airtel Payments Bank which is a money remittance network that assists migrant customers in remitting money instantly at low cost. They also facilitated carrying out banking transactions using a low-cost phone on the back of a robust tech infrastructure.
Manish's other notable impact investments include Meradoctor (live chat consultations with doctors), FarMart (Agri FinTech), Home Capital (Affordable Housing) In 2017, Manish founded 'HAPPY' – A fully digital lending fintech targeting the multi-billion-dollar credit gap in India's micro businesses. Under Manish's leadership, HAPPY has disbursed more than 500,000 loans amounting to more than INR 240 Cr in a short span of three years. It has disbursed loans in more than 500 locations within India. Out of the 110 Cr banked population of India, only 55 Cr have bureau score and thus the rest are not being serviced by traditional banks. At HAPPY, Manish is trying to solve the problem of such micro-entrepreneurs who have insufficient / no credit history, Insufficient / no collateral and small ticket financial assistance requirement.
Being a thought leader, Manish's vision is to stand by the micro-customers at all times, and hence with his guidance, HAPPY launched the lockdown loan which not only took away the burden of immediate repayment but also gave the micro-customers a sense of security and mental peace with a COVID insurance cover. HAPPY has successfully been able to raise funds amounting to USD 1 Million during these tough times which showcases the confidence that the investors have in Manish and the work that he is doing to create impact.
Manish is a strong advocate of socially relevant businesses that are also financially viable. He has received much praise for his role as one of the thought leaders in the Indian Financial Inclusion space and has been honored and recognized as "Young Global Leader-2011"by World Economic Forum. Manish has been recognized by E&Y as the "Entrepreneur of the Year" and has been awarded the Forbes India Leadership Award 2012 for the Outstanding Start-up.
Manish is an Electrical Engineer from Delhi College Of Engineering, having a Master's degree in Business Administration (Finance) from FMS Delhi, along with an M. Phil in Environment and Development from Cambridge University UK. He is also a DFID Scholar.
Sarah Djari
Investment Director, Equity, Financial Institutions, responsAbility Investments AG
Sarah joined responsAbility Investments AG in 2015, covering equity investments in financial institutions in both Asia and Africa. She has 16 years of international experience in private equity, strategy consulting and development.
Prior to responsibility, Sarah worked at Bamboo Capital, ICIC / IFMR and Bain & Co. She has served on seven boards of Financial Institutions in emerging markets. She holds masters of Astrophysics and Engineering and trained with the Australian Institute of Company Directors.
Mridul Arora
Managing Director ,Elevation Capital
Mridul focuses on consumer internet/mobile investments with a keen interest in fin-tech and financial services. Prior to joining SAIF, Mridul was an Engagement Manager with McKinsey & Company where he focused on financial services, in particular banking, insurance, and asset management. Mridul received a degree in Chemical Engineering from IIT Madras and holds his M.B.A. from IIM Lucknow. Mridul's portfolio companies at SAIF include Urban Company, Acko, Aye Finance, Cleartax, Capital Float amongst others.
Rajeev Ahuja
Executive Director,RBL Bank
Rajeev Ahuja, Executive Director at RBL Bank, brings over 32 years of experience in the financial services
industry. He has been an integral part of the company's transformation journey and is responsible for
building the overall strategy of the Bank. He is also responsible for the company's capital raising,
development of new businesses, partnerships and investor relations functions.
Rajeev holds a Masters in Business Administration from IIM, Ahmedabad.
T. R. Ramachandran
Group Country Manager, India and South Asia, Visa
T. R. Ramachandran (Ram) is Visa's Group Country Manager for India and
South Asia. He is responsible for the overall management and strategy
development and execution across all aspects of Visa's South Asia business
in India, Sri Lanka, Bangladesh, Nepal, Maldives and Bhutan.
Ram is focused on driving the company's growth and innovation strategy
which includes growing e-commerce and m-commerce payments, growing
the acceptance footprint for electronic payments, building out and scaling a
payments ecosystem which is secure and reliable, and creating and
developing a roadmap towards a less cash society and financial inclusion.
Ram brings a wealth of knowledge to his role, with more than 25 years of
experience across banking, Cards & payment products, investments &
insurance and Fintech across Asian markets.
Previous Positions
Prior to joining Visa in 2015, Ram was the MD & CEO of Aviva Life Insurance
in India, and Chairman of Aviva Sri Lanka for six years over which time he
contributed to building their India strategy, turned the company to
profitability and launched India's first suite of digital and online insurance
products.
Before that Ram was with Citibank for close to 20 years, last serving as the
Country Head for Retail Banking. During his time there, he has held diverse
positions with increasing responsibility, including in Business Development,
Consumer Finance, Marketing, Product Management, as Head of Mortgages
& Business Banking, and Head of Credit Cards & Payment Products.
Other Information
Ram has an MBA from the Bharatidasan Institute of Management, and is an
alumnus of Columbia Business School's CSEP Advanced Management
Program. He is a regular contributor to magazines and newspapers in the
areas of Fintech, Innovation and Leadership, a guest lecturer at several Bschools, and participates as a speaker and panelist in many industry and
public forums. In his spare time, Ram is a mentor and advisor to several startups and Fintechs, an avid reader and a keen golfer
Jaidev Janardana
CEO, Zopa
Jaidev Janardana is Chief Executive Officer of Zopa. For the past 17 years, Jaidev has been devoted to creating simple, fair financial products and services for consumers by leveraging technology and analytics.
Jaidev joined Zopa in 2014. Since then Zopa has more than quadrupled its loan volumes and revenues, achieved profitability for its peer to peer business, and secured a banking licence in order to offer people in the UK a wider range of financial products.
Before Zopa, Jaidev spent 12 years at Capital One both in the US and UK. He moved to the UK as the Chief Credit Officer managing credit risk through the financial crisis. Later he took on a broader role as the Chief Marketing Officer and was instrumental in returning the UK business back to profitability and growth.
Avantika Goel
Managing Director and Country Head, India, Wiserfunding
Avantika Goel is the Managing Director and Country Head at Wiserfunding, a fintech platform that uses AI to assess the credit risk of SMEs. She has diverse experience in investment banking, corporate banking, credit and risk. Prior to Wiserfunding, she served as the Director at Himgiri Automobiles. Avantika has also spent several years in New York, London and India with institutes like Citi Bank. She is a graduate of Carnegie Mellon University in Pennsylvania.
Krishnan Sitaraman
Senior Director – Financial Sector Ratings & Structured Finance Ratings, CRISIL
Krishnan Sitaraman is Senior Director – Financial Sector Ratings &
Structured Finance Ratings at CRISIL. In this role, he oversees credit
rating assignments for banks, non-banking finance companies, housing
finance companies and insurance firms. He is also responsible for rating
microfinance institutions and structured finance instruments across
sectors.
In his previous role, Krishnan was Chief Compliance Officer and oversaw
CRISIL's compliance processes in all its business areas. He developed
and implemented compliance policies, processes and training programs
to ensure that CRISIL adheres to all compliance requirements.
Earlier, Krishnan was Director - Funds & Fixed Income Research and led
a gamut of offerings in the investments research space, encompassing
fund evaluations, customised research including insurance and retirement
funds research, wealth management solutions and attribution analysis. He
was also responsible for giving direction to CRISIL's offerings on valuation
and benchmarking services to insurers, fund houses and wealth
managers.
Krishnan started his journey with CRISIL in 2000 in Structured Finance
Ratings and provided momentum to the vertical. Subsequently, he was the
Head of Financial Sector Ratings for 5 years.
Mr. Sitaraman has extensive experience in conducting workshops and
seminars on a variety of topics including financial sector dynamics, retail
risk, mutual funds, Basel II, credit risk and securitization.
Before joining CRISIL, Krishnan spent three years with Maruti Suzuki India
Ltd (MSIL) in its Dealer Relations division.
Krishnan holds a postgraduate in management from the Indian Institute of
Management (IIM) Calcutta and a graduate degree in Mechanical
Engineering from Jadavpur University, Kolkata.
Kshama Fernandes
Managing Director and Chief Executive Officer, Northern Arc Capital
Kshama Fernandes is one of India's outstanding young business leaders. As CEO of Northern Arc Capital (formerly IFMR Capital), she is leading a company that is transforming the very fabric of finance in India.
At face value, Northern Arc Capital is a non-banking finance corporation. Remarkably, it is linking debt capital investors and debt originators who reach the emerging, low-income business owner and consumer. Essentially, IFMR Capital enables lenders in remote areas of India to increase lending volumes and lower the cost of borrowing for financially excluded families and businesses.
By using sophisticated risk management tools, Northern Arc Capital is transforming the lives of ordinary people across the sub-continent. Founded only 8 years ago, the company is already influencing the lives of over 15 million individuals.
Kshama likes to refer to Northern Arc Capital as a "movement": "When I think of our progress, I'm reminded of the black and white pictures one sees in museums and in history books of Gandhiji's 'salt yatra'. Hordes and hordes of people walking towards a single destination, a little like ants emerging from all directions in search of the single grain of sugar lying on the road. Imagine Gujarat over half a century ago: large groups of people emerging from nooks and crannies of the country, all walking towards the same destination to be part of the Dandi march. A simple act of lifting a handful of salt eventually snowballed into something that gave this country its freedom."
Kshama's influence on the industry is profound. She was responsible for structuring the first Multi-Origination Securitisation in 2010, a structure that has now become mainstream, not just in microfinance but across asset classes in India. Before joining IFMR Trust, she was the Head of the Finance faculty at the Goa Institute of Management. She has also been a driving force in committees set up by the Government of India related to the development of capital markets and the advancement of financial inclusion.
Gaurav Hinduja
Co-founder and Managing Director, Capital Float
Gaurav Hinduja co-founded Capital Float, a digital finance company, in 2013. Under his direction, the company has grown to become one of the largest digital finance companies in India. As the Managing Director of Capital Float, he continues to drive leadership in the Fintech space through numerous strategic partnerships with industry leaders such as Amazon. Gaurav has played a key part in Capital Float's evolution of becoming the leading digital co-lending model in India. He was the COO of Gokaldas Exports and possesses immense experience in operations and complex supply chain management. Gaurav holds an MBA from Stanford University and graduated from Christ University in Bangalore with a distinction in commerce.
Harshil Mathur
CEO and Co-founder, Razorpay
Harshil started Razorpay after discovering the dismal state
of online payments in India. He graduated from IIT Roorkee
in 2013 and started working at Schlumberger.
With an idea to change the way online payments functioned
in India, Harshil quit his full-time job and founded Razorpay
with his Co-founder, Shashank Kumar in 2014 to simplify
online payments.
Razorpay is one of the only two India-focused companies to
be selected for the prestigious Y Combinator (YC)
programme. Along with 33 reputed investors, the company
is also backed by GIC, Ribbit Capital, Sequoia Capital India,
Tiger Global Management, Y Combinator, Matrix Partners and Mastercard with a funding of $206.5mn
from Series A, B, C and D rounds.
Three years since its founding, Razorpay rebranded itself in 2017 as Razorpay 2.0, a Converged
Payments Solution company with a product suite designed to ease businesses of managing concerns
around flow of money in their financial systems. Progressing in it's journey that started with Razorpay
2.0, the Company recently launched their neobanking platform, RazorpayX and lending platform,
Razorpay Capital - both designed to power the financial systems for disruptive companies.
Razorpay has been charting exponential growth since its inception. In the last six years, the company
has powered digital payments for more than 5Mn small and large businesses such as Facebook, Indigo,
BSE, Airtel, Reliance, SpiceJet, Aditya Birla, and Oyo, among others. The company has been working
towards enabling adoption of digital payments especially in traditional cash-rich sectors such as
education, insurance and mutual funds, among others. The company has clocked in a healthy growth
rate of 40-45% healthy month on month growth in the last 6 months and is geared up to increase the
number of businesses to 15 Mn by 2021. This full stack financial services company expects a 4x growth
in its revenue in this year, 2021
While Harshil is a mechanical engineer by degree, he has been coding since his schooldays, some of the
codes on which Razorpay runs on were written by him. And behind that cool and calm demeanour is a
Black Belt in Karate; Harshil likes to practice Karate in his free time. Harshil was also featured in an
eclectic list of 30 promising young Indian talent under the age of 30, by Forbes magazine (2017), 40
Under 40 by Fortune India in 2019 and also recognized by Entrepreneur magazine as 'Top 35 Under 35'
entrepreneurs and featured as LinkedIn's Power Profiles in India (Technology) in 2019 & 2020
Nitin Chaudhary
Director, Samunnati Agro Solutions
Nitin Chaudhary, Founding Member, Sammunati
Financial Intermediation & Services Private Limited.
Samunnati is a specialized Agri value chain enabler
that provides innovative and customized financial
and non-financial solutions to different categories of
agriculture value chain players. Samunnati currently
works with over 500+ FPOs whose membership base
is around 4 million farmers, on supply side, while
connecting these small and marginal farmers to
various markets through our network of 350+ AgriEnterprises representing demand side across 54
different agricultural value chains. At Samunnati,
Nitin manages strategic initiatives and product
design related to scaling the business.
Nitin is an alumnus of Institute of Financial
Management and Research. With over 14 years of
experience in development finance focussed on lowincome households, Nitin has worked with VISA,
Micro Pension Foundation and IFMR Trust (now
Dvara Trust)
Madhusudanan R
CEO, M2P Solutions
First generation entrepreneur running a Fintech Infrastructure
business based in Mumbai. Madhu co-founded YAP in 2015
along with his colleague from Visa where he was Director
Prepaid & Financial Inclusion products for South Asia, prior to
that with Citibank in their Cards franchise. Madhu brings to
fore nearly 2 decades of experience in building payment
products coupled with strong execution bias in a multi
stakeholder set up. At M2P, Madhu drives the strategic vision
of the company and aspires to build this to be the largest
Fintech platform in Asia.
Gautam Mago
Founder and General Partner, A91 Partners
Gautam is a founder and General Partner at A91 Partners. Previously, Gautam was a Managing Director at Sequoia Capital India where he focused on technology and financial services businesses. At Sequoia Capital, he led investments in Oyo Rooms, Ola, Bankbazaar, CapitalFloat, Rupeek, Urban Ladder, Star Health Insurance and others. Previously, Gautam worked at McKinsey & Company, and is an alumnus of IIM Calcutta and the University of Mumbai.
Bipin Singh
Founder and CEO, MobiKwik
Bipin is the Founder and CEO of MobiKwik, India's leading fintech platform, operating businesses in consumer payments, payment gateway, and financial services.
He founded MobiKwik with a vision to transform the digital payments landscape in the country, which was close to nil when the company started in 2009. Under his leadership, MobiKwik has grown to 120 million users, 3 million merchants and revenue growth rate of 100% YoY for the last 3 years. Bipin is a product enthusiast who loves good tech and smart engineers. He believes India Fintech opportunity will be at least 1TN$ by 2025 and MobiKwik will be a significant part of it.
Prior to his entrepreneurial journey, Bipin spent 7 years as a Platform Architect at companies such as Intel, Nvidia, and Freescale.
Bipin is an engineering graduate from the prestigious Indian Institute of Technology, Delhi. At the age of 29, when faced with a choice to spend his savings on an expensive B-school degree from a top university in the US vs. use the money to invest in his start-up; Bipin chose the latter. It was a decision that saw him making a difficult shift from hardware to software, learn programming from scratch and bootstrap his way to success. Given his success as a seasoned entrepreneur, Fortune featured him under the prestigious "40 under 40" list for 2016.
Vinay Bagri
CEO and Co-founder at Niyo Solutions
Vinay Bagri is a business strategist turned entrepreneur with more than 18 years of
experience and domain expertise in the corporate world working with diverse
organizations like Parle, 3M, ICICI Bank, Standard Chartered, ING, and Kotak
Mahindra Bank. Having spent over a decade in leadership roles across unsecured
lending, retail liabilities, corporate salary, and retail banking strategy, Vinay brings a
deep understanding of distribution and retail banking to the table.
Vinay is responsible for building and executing a high-level growth driven strategy,
cementing strategic partnerships, managing market dominance while delivering
innovation for customer and channel partner base.
He has played a key role in enabling the business operations during the initial phase
of the organization to establish a solid foundation of business, vibrant culture and
talent pooling including leadership hiring for various roles.
Known to be a visionary among his peers, Vinay dons the role of a key strategist
striking the right balance between the online and offline platforms.
With his rich domain expertise in banking and financial services, Vinay has always
had a vision to integrate banking and technology to build a company that can
provide path-breaking solutions to the upwardly mobile salaried class in India. In his
free time, Vinay enjoys playing Badminton and traveling with his family.
Priya Sharma
CFO, COO & Co-Founder, ZestMoney
Priya Sharma is the CFO, COO & Co-Founder of ZestMoney - India's first and largest AI-Driven, digital financing platform. Using advanced mobile technology, artificial intelligence, machine learning and digital banking, ZestMoney has built a platform to serve the over 300 million households in the country that currently have no access to formal credit due to insufficient credit history.
Priya started her career as a management and technology consultant with Deloitte and Sapient Corporation, before pursuing her MBA from London Business School. Upon completion of her MBA, she worked with Bank of America Merrill Lynch, where she advised companies on mergers, acquisitions and strategic decisions. She relocated to India in 2011 as Head of Product and Corporate Development for Wonga, which was then one of the largest fintech companies in the world. In her role, she was responsible for strategic analysis of international markets.
Priya's vast experience in this industry allows her to plan out and seamlessly execute ZestMoney's Finance and operations strategy including credit-risk strategy, as well as how to leverage AI and other technology solutions to drive the company's growth. She helps ZestMoney get closer to empowering millions of consumers to achieve their goals and aspirations and not just their needs.