Deepak Jain
Co-Founder, Flexiloans
Deepak Jain is among the four founding members of the team that incorporated FlexiLoans.com in mid 2016. FlexiLoans is a technology-based online financing platform started that with an endeavour to solve the problems that small businesses face in accessing quick, flexible and adequate funds for growing their businesses. FlexiLoans is a market leader in ecosystem-based digital lending for small businesses in India. Disbursed over 26,000 loans worth Rs. 700 Crs to small businesses across 1,400+ cities without having a single branch!
FlexiLoans was started with an endeavour to solve the problems that small businesses face in accessing Quick, Flexible and Adequate funds for growing their businesses. The team's vision is to give the cash-starved SME and MSME sector, 'financial access at a click'. FlexiLoans has raised ~USD 20 Mn in equity from marquee bankers such as Sanjay Nayar (CEO, KKR and Ex-CEO, Citibank South Asia), Gunit Chaddha (Ex-CEO Deutsche Bank, Asia Pac), Falguni Nayar (Founder, Nykaa; Ex-Head of Investment Banking, Kotak), Anil Jaggia (Ex-CIO - HDFC Bank), Vikram Sud (Ex-COO - Kotak Mahindra Bank), Narayan Seshadri (Ex Managing Partner, KPMG), Gopal Srinivasan (Chairman, TVS Capital) and Siddharth Parekh (Co-Founder, Paragon Partners) to name a few.
Deepak's key responsibilities at Flexiloans.com include Business Development, Strategic Alliances, Fund Raise – Equity & Debt and Corporate Strategy.
Deepak has over 15 Years of experience across investment banking, management consulting and corporate finance & strategy roles. Prior to co-founding Flexiloans.com, Deepak had worked with Axis Capital / ENAM for 8 years as Vice President and he was responsible for fintech, equity markets and private equity advisory. Deepak has also worked with Corporate Strategy team of JSW Steel before his MBA.
Raised over USD 10 Bn across 35 deals across sectors with over 10 deals in BFSI sector. Strong relationships with top Indian Corporates, Private Equity and Capital Markets investors.
Deepak is a qualified Chartered Accountant and holds a Post Graduate Diploma in Management Studies from Indian School of Business, Hyderabad with a specialisation in Strategy and Finance. He is a commerce graduate from the University of Mumbai.
Deepak is part of Executive Committee of Digital Lenders Association of India (DLAI), Charter Member & part of Fintech SIG for Tie Mumbai and have led Finance Initiatives for Indian School of Business, Alumni Association in the past.
Deepak's other interests include networking and reading books. Avid traveller and loves meeting people and getting inspired by their stories
Keyur leads the Financial Services Tax Practice at EY.
He has over 20 years of experience advising and assisting International Financial Services Companies including private equity firms, banks, capital markets, and asset Management companies.
Keyur is a Bachelor of Commerce, from Mumbai University, member of Institute of Chartered Accountants of India, Institute to Cost and Work Accountants and a Bachelor at Law
Prashanth Ramdas
Banking & Finance and FinTech Partner, Khaitan & Co
Prashanth Ramdas is a Partner in the Banking and Finance and FinTech practice groups in the Bengaluru office. He advises on all types of financing matters (including domestic and cross-border finance, real estate finance, acquisition finance, external commercial borrowings, private credit and trade finance).
With around 10 years of experience, Prashanth also actively advises clients in the FinTech sector, including providing strategic and regulatory advice on India entry, obtaining regulatory licenses / approvals, liaising with regulators, and analysing new FinTech product structures and operational processes from a financial regulatory and compliance perspective.
​Ramgopal Subramani
COO at Perfios
Ramgopal has more than 26 years of experience in Software Product Development, he started his career as engineer and has transformed over a period of time to be a business leader, he is currently playing the role of COO at Perfios. He has built world-class data aggregation and analytical products that are today used by more than 270 financial institutions across 17 countries. Perfios is preferred NBFC-AA technology partners for the Banks, NBFC, Lending Fintech & WealthTech and has already implemented the same for 15+ financial institutions. He is a leading expert in the field of Digital Lending platforms and has been actively involved in some RBI's policy papers and is also a visiting faculty at NIBM and Digital Fifth.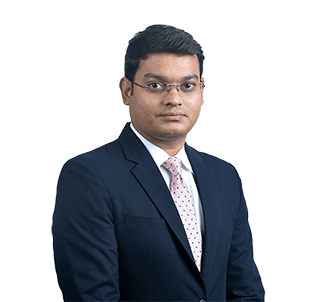 Sanjay Khan Nagra
Tech M&A / VC / Corporate Partner, Khaitan & Co
Sanjay Khan Nagra is a Partner in the Corporate and Commercial Practice Group in the Bengaluru office. He specialises in private equity and venture capital investments and private and public M&A. In addition to traditional businesses such as manufacturing and logistics, Sanjay takes keen interest in Ecommerce, consumer internet, and other intersections of law and technology, and frequently advises companies, entrepreneurs, and investors in these areas.
Apart from transactional work, as part of the think-tank – iSPIRT, Sanjay closely works with entrepreneurs and governmental agencies such as the RBI, the SEBI, the Prime Minister's Office, etc to bring about various impactful policy changes (such changes include general permission for deferred consideration and indemnity payments for foreign direct investment transactions and special status and benefits for startups).
RSG India Report 2017 named Sanjay as a client recommended lawyer for M&A and venture capital and he is frequently quoted and interviewed by media on the above matters.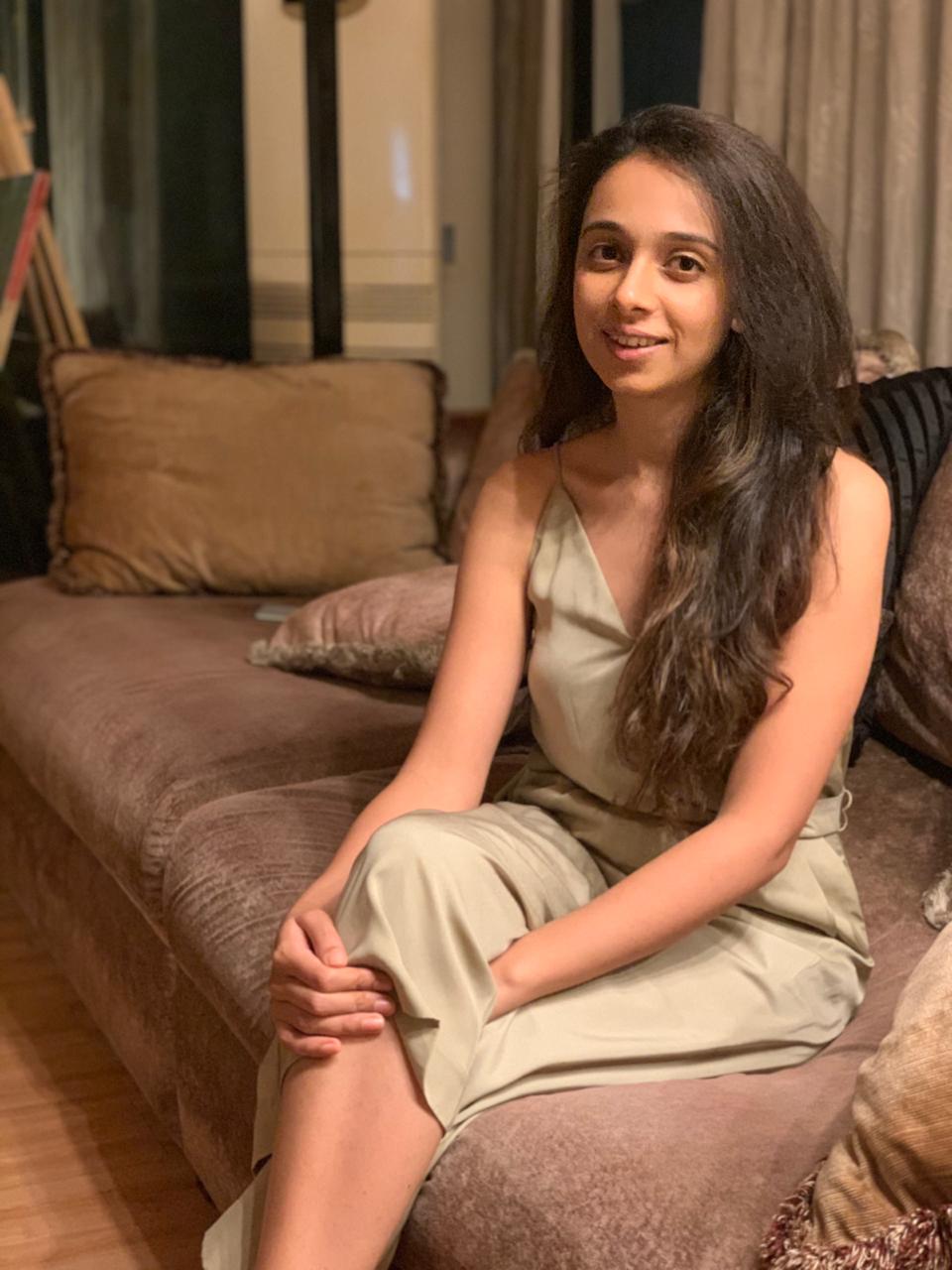 Shaili Maheshwari
Managing Director and Founder, Kapitaltech
Shaili Maheshwari , 27 , has co-founded Kapitaltech MSME Fintech Lender as her first venture. Kapitaltech has disbursed 2000 cr through its ML -DEXTER platform. It is the first A rated fintech to tie-up with SIDBI and Bank of Baroda for co-lending . Shaili has done her undergraduation from Warwick UK in Economics. She is a Vipasana enthusiast and likes to travel.
Sharad Sharma
Co-Founder, iSPIRT Foundation
Sharad's mantra is to lead ecosystems and companies through orbit change. He has three decades of experience in the Internet, Enterprise Software, Digital Finance and Digital Health sectors and is a prominent voice in India's technology ecosystem.
Sharad is a passionate evangelist of the software product ecosystem in India. He co-founded iSPIRT Foundation, a non-profit technology think tank devoted to making India a product nation. Earlier, he Chaired NASSCOM Product Forum in its formative years and was a member of the NASSCOM Executive Council from 2009-13.
Sharad co-founded Teltier Technologies Inc., a wireless infrastructure startup now part of CISCO, and is an active technology angel investor with over two dozen investments. He was also instrumental in the success of India's first IP focussed fund, India Innovation Fund.
Sharad has held several senior R&D executive positions with leading technology companies, including Yahoo, VERITAS Software, Symantec, Lucent Technologies, and AT&T. Zinnov gave him the R&D Visionary Award in 2008 for his work on creating a strong MNC R&D footprint in India.
Sharad is a member of SEBI Financial and Regulatory Technology Committee. He has also served on RBI's UK Sinha MSME Committee and National Digital Payments Committee.
Sharad got interested in kernel software development while doing his Electrical Engineering at Delhi College of Engineering. He started India's first Student Minicomputer Club in 1984 as served as the Chairperson of the IEEE Student Chapter.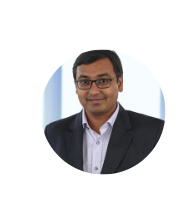 Hemant Mundra
Principal, Warburg Pincus
Hemant Mundra is based in Mumbai, joined Warburg Pincus in 2017 and focuses on Financial Services, including Fintech and Consumer investments. He currently serves on the board of Vistaar Financial Services and Parksons Packaging. Prior to joining Warburg Pincus, he worked at Kedaara Capital with a focus on Financial Services and Consumer and Industrial sectors. Hemant received his B-Tech in Chemical Engineering from Indian Institute of Technology, Bombay and an MBA from Indian Institute of Management, Ahmedabad, where he was a Gold Medalist.
Pallavi Shrivastava
Co Founder and Director, Progcap
Pallavi is the Co-Founder of Progcap, an award-winning, inclusive financial technology firm that is working ato empower the underserved micro-merchants in India with financing and digitization solutions.
Prior to setting up Progcap, Pallavi had worked with the International Finance Corporation and the World Bank Group, where she led the IFC's South Asia inclusive business investments program. She has an overall exposure of more than 15 years working in the areas of SME financing, investing, and consulting across India, South Asia, and Africa. She has been recognised as one of the 50 most impactful global social innovators and is the recipient of the Iconic Women Leadership Award from the Women Economic Forum.
She has been awarded Startup Women Entrepreneur and Fintech Women Entrepreneur of the Year at the Business World Women Entrepreneur Awards 2022, along with Entrepreneur of the Year (Innovation in Financial Services) 2022. She was recently named as the Women Leader in Fintech at IFTA 2022.
Pallavi is an engineering graduate and holds an MBA from XLRI, Jamshedpur.
Harshvardhan Lunia
CEO and Founder. Lendingkart
Meet Harshvardhan Lunia - the mastermind, the visionary, and the driving force behind the roaring success of Lendingkart!
Before setting the business world ablaze with his acumen, Harsh got a degree in Chartered Accountancy, followed by post-graduation at the prestigious Indian School of Business, Hyderabad. Thereafter, he ventured into the most respected job in the world - a banker, that too in London. From HDFC Bank to Standard Chartered Bank and later ICICI Bank, he thrived as a relationship manager, but he craved for something bigger, something more impactful. Being an entrepreneur was a natural choice.
In a world where MSMEs were looked upon as a risky segment, Harsh set up Lendingkart to help the underserved who were usually ignored by the conventional lenders. He embarked on a mission to drive financial inclusion and digitization, all the while becoming an integral part of India's incredible growth journey.
Lendingkart started in 2014 and grew consistently with funding rounds happening each year. It soared to great heights, raising over $200 million in funding, and leaving its mark in the world of fintech. Lendingkart has, thus far, disbursed loans worth a staggering 14,000 crore to more than 2,00,000 MSMEs in over 4000+ towns and cities in India. For Harsh, achieving profitability was not a goal, but a fundamental aspect of running his business. In FY23, Lendingkart recorded PAT of 120 Crores. Harsh credits the awesome team at Lendingkart and all its partners for achieving these numbers. Harsh has been successful in assembling a team that shares his business philosophy and vision.
Talking about his leadership skills, Harsh believes in leading from the front. He leads brainstorming and new business growth. Harsh has set his sight on growing Lendingkart further by introducing new products for MSMEs of India. And even after doing so much, he is often seen quoting, "Ye to bas trailer hai..aage dekho, picture abhi baaki hai mere dost!"
As the CEO of Lendingkart, Harsh has innumerable meetings and calls during an average work week. But, he's a man who knows how to strike a perfect balance between work and life. Amidst all the hustle and bustle, he makes sure that there are no calls after 7 PM so a game of Cricket could be played.. He is also a family man. In his free time (i.e. between calls and meetings), he loves to go on long walks and travel around the world with his wife and son.